#LiveLent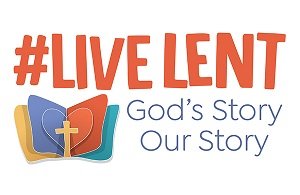 This year's #LiveLent theme is "God's story, our story" and and is all about faith sharing and evangelism. We thought it would be helpful to explore this theme as a church family.
You can take part using the #LiveLent booklet or the app which includes a daily family activity. We can order booklets for you (please let the office know asap) and the app is due to be launched soon.
We are also planning to run weekly sessions during Lent to discuss the book on which #LiveLent is based: Living His Story by Hannah Steele. These sessions will be on Zoom at 6.30pm, starting on Sunday 21st February. For more details, see the weekly news sheet.
---