Harvest, 10th October 2021
This year our harvest offerings will go to the following two causes:
As usual we will also be supporting Roy Searle's ministry. Roy Searle is a Baptist minister with a pioneer ministry in the North East of England. He is a Pioneer Ambassador for Baptists Together, a mentor for Savannah, and a Community Elder of the Northumbria Community. We are glad to be one of his partner churches.
Please prayerfully consider what you can give.
You can also bring donations for the Wokingham Food Bank to the morning service on Sunday 10th October. There is a list of items they are asking for in your news sheet and on their website: https://wokingham.foodbank.org.uk/give-help/donate-food/
SHARE Wokingham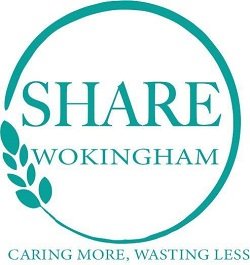 "SHARE Wokingham started as a result of the global pandemic back in March 2020, now more than 18 months later the need for additional support to alleviate food poverty is still there & shows no signs of dissipating, currently we support on average around 150 households a week.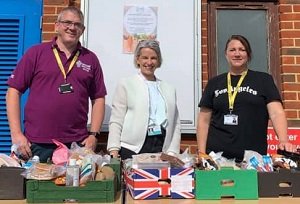 There are many angles to SHARE, we work closely with the Wokingham Foodbank but we do not replace them, we supply food to those in need that they don't offer – milk, bread, dairy, fruit, vegetables, ready meals. We collect the end of day items from the local food suppliers and supermarkets – perfectly good food that would otherwise be wasted so we help from an environmental perspective too, anything we do have left over goes to a local farm to feed the animals so nothing is wasted. The final and most important angle? We are showing God's love in the most practical way to those who often find themselves lost, worthless, burdened.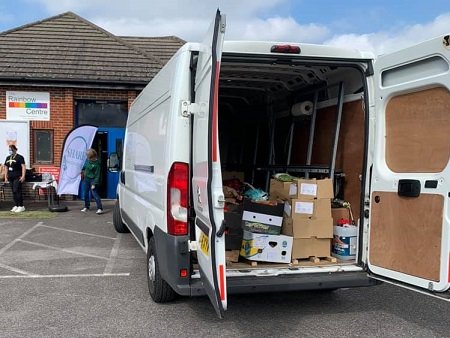 We are earnestly praying for Church partners to work with across the borough to support SHARE in other areas, many can't come to SHARE at Norreys as they don't have any transport so we need to go to them. We have been donated a van for a year to support the work of SHARE so the money we receive covers the running costs of this and in time we hope to have enough money to buy the van. We are also looking to have a larger space where we can store fridges and freezers and other stock which can then be distributed throughout the borough so the financial contributions will help to further the project allowing us to reach more people with food and also display God's love for them.
This Christmas we are working with Wokingham Foodbank and First Days Children's Charity again to support households in need with food and Christmas gifts. We work purely on donations for all of these things and everyone at SHARE is a volunteer so all the contributions we receive go straight back into the project.
We do not know where God is leading with SHARE – we never expected to still be here! But we are delighted to trust & follow.
Proverbs 3 v 5-6: Trust in the Lord with all your heart and lean not on your own understanding; in all your ways submit to him and he will make your paths straight."
You can find out more about what SHARE has been doing on their Facebook page: https://www.facebook.com/sharewokingham/
Tek Ura

Tek Ura is a community centre and church in Kafje e Rremes in Tirana, Albania, started and run by our BMS Mission Workers Annie and Dan Dupree. We heard about their work when they visited us last month, and they are now back at work in Albania.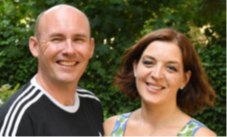 Tek Ura describes itself as "an inclusive community centre, a service provider of health, education and welfare support and a Christian faith community made up of a network of groups". Their vision is to be a flourishing community for all – where people feel valued, interconnected and are active participants. You can find out much more about them on their website (https://tekura.org/) and YouTube channel (https://www.youtube.com/channel/UCPtJeVp__-8dhSHWQkBRMJg).
They are looking to start a new centre in Durres and recently met together as a team to dream, pray and plan for future things. You can find out more about this project in their recent YouTube video: https://www.youtube.com/watch?v=IwoV9SsQTFw.
They are also raising funds for their 'Ambassadors with trainers' weekly sports group which unites a diverse group of children to give them a safe place to exercise, build relationships be a team – all crucial building blocks towards their health and wellbeing! This is only possible through donations, to hire an AstroTurf sports pitch, provide sports equipment and our youth leader.
---