One Small Step - Come as you are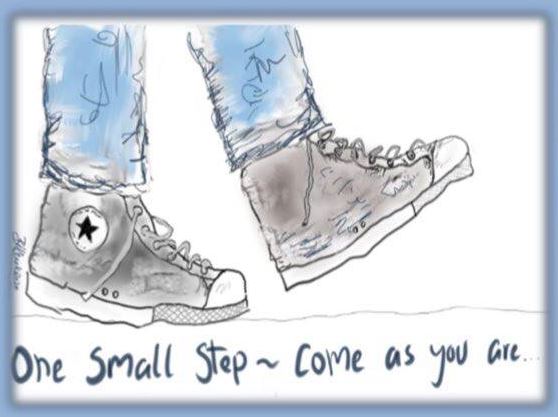 Starting this week...
Are you stuck in a rut, overworked? Do you suffer from addiction, anxiety or an unhealthy habit?
Whatever the behaviour, however big or small, there is hope for change...
"One Small Step" is a free six week online course, and it's not too late to join at the next session on Wednesday 21 October. Through the ease of a Zoom call, in your own space, experience other people's stories to freedom by working through the 12 steps to recovery. Find out how the 12 steps could help you or a loved one to do life better.
Take the plunge, bite the bullet, take a risk... no one will ask why you're there, you don't have to say a word. Come because you want to find out more about the 12 steps, come to help out someone else, come because you're desperate to change... just come as you are.
For more details or to join in, email Anna or contact the church office.
---